Walking and Cycling Japan Off the Beaten Track with Lynne Greig, Rich Pagen & Kristin Wornson
May 12 – 25, 2023
Overview:
Gain an insider's perspective of Japan on this active journey that combines numerous natural and cultural treasures. Take a hike through peaceful valleys and over lofty passes on the famous Nakasendo Highway, bike past dramatic coastal scenery on the remote Noto Peninsula, stroll through the quaint village of Shirakawago (a UNESCO World Heritage Site), and explore the well-preserved historic districts of Kanazawa and Takayama. You'll get a true taste of Japanese culture with stays at traditional guest houses, where your hosts will greet you with warm hospitality and serve a variety of freshly-prepared local delicacies. There will also be several opportunities to shop for high-quality crafts and specialty food items to commemorate your travels.
Interested in more information? Please contact Expedition Easy by calling 1-800-617-2319 or click here to e-mail the Expedition Easy Team.
Walking and Cycling Japan Off the Beaten Track with Lynne Greig, Rich Pagen & Kristin Wornson
May 12 – 25, 2023
Day-by-day Itinerary:
DAY 1
Tokyo, Japan
Upon arrival, transfer to Onsen Ryokan Yuen Shinjuku in central Tokyo. Gather at a local restaurant this evening to meet with fellow travelers and your leaders for a briefing, followed by a welcome dinner.
DAY 2
Tokyo / Nagoya / Magome / Tsumago
This morning, board one of Japan's famous bullet trains to Nagoya. Continue by bus to Magome for a walk over Magome Pass to Tsumago, part of the Nakasendo Highway that connected Tokyo with Kyoto during the Edo Period. This gentle path through pleasant rural countryside is known for its wealth of well-preserved feudal-era buildings, inns, and hot springs. After your hike, check in to a family-run minshuku (a traditional Japanese bed and breakfast) in Tsumago and settle in for a delicious home-cooked Japanese dinner.
DAY 3
Tsumago / Kakizore Gorge
After a traditional Japanese breakfast, board a train to nearby Junikane for a hike through beautiful Kakizore Gorge. The trail follows the Kakizore River into a lush valley, passing a unique landscape of huge granite boulders, and ends at the emerald waters of majestic Ushigataki Falls. Return to your cozy minshuku for another memorable meal prepared by our hosts.
DAY 4
Tsumago / Nagiso / Noriji / Kiso-Fukushima
Today, set out on a beautiful and varied hike from Nagiso to Nojiri. The trail travels along narrow valleys, past forests of bamboo and Japanese cedar, and through tiny villages surrounded by rice paddies and splendid mountain views. After a full day on the trail, check in to a lovely hot spring ryokan, set in a peaceful valley above Kiso-Fukushima. Take the opportunity to soak tired muscles and relax in the ryokan's indoor and outdoor hot-spring baths before another delightful dinner.
DAY 5
Kiso-Fukushima / Yabuhara / Narai
After breakfast, take a short train ride to Yabuhara and begin an ascent to Torii Pass, the highest point on the historic Nakasendo Highway. There is a small shrine at the top of the pass with views of Mount Ontake, Japan's second-tallest mountain. Descend to Narai, the halfway point between Kyoto and Tokyo. Known as "Narai of a thousand houses" this picture-perfect town was the wealthiest along the Nakasendo Highway, and today boasts many well-preserved buildings from the Edo Period. After a chance to explore the narrow streets and browse for treasures in the shops, check in to your charming mishuku in time for dinner.
DAY 6
Narai / Kiso-Hirasawa / Matsumoto / Takayama
This morning, take a short walk to the small town of Kiso-Hirasawa, famous for its lacquerware. Enjoy free time to browse the beautifully-crafted, high quality tableware and furniture. Take the train to Matsumoto for a tour of the famous Matsumoto Castle, then continue to Takayama. Check in to the Hotel Wood Takayama in time for a wonderful dinner featuring fresh local produce.
DAY 7
Takayama / Shirakawago
Takayama was once an enclave for skilled carpenters working for the imperial courts in Kyoto and Nara. It has retained much of its traditional architecture and is well-known for its crafts. This morning, explore the preserved Sanmachisuji district, where Edo Period buildings now house shops, restaurants, galleries, and museums. In the afternoon, visit Shirakawago, a UNESCO World Heritage Site, known for its distinctive Gasshozukuri farmhouses, featuring triangular thatched roofs that are unique to this part of Japan. Return to Takayama and enjoy some time to stroll around town following dinner.
DAY 8
Takayama / Togi (Noto Peninsula)
Today, depart overland for the remote and wild Noto Peninsula. Upon arrival, get fitted with a bicycle in preparation for the next day, and check in to your ryokan for dinner and overnight
DAY 9
Togi / Wajima
Spend a full day biking along scenic coastal roads, through small villages and into the mountains, making a stop at the famous Sekinohana rock formation and Soujiji Temple, one of the two head temples of the Soto school of Zen Buddhism. The ride ends at the charming port town of Wajima. Check in to your traditional minshuku and enjoy a multi-course feast of fresh local seafood.
DAY 10
Wajima / Suzu-shi
After breakfast, bike along a lovely coastal road to Shiroyone Senmaida, a hillside where 2,000 terraced rice fields overlook the Sea of Japan. Continue along the seaside on a flat road, passing the old houses of Tokikunike and sea salt farms. After some hilly ascents and descents, the route heads into peaceful mountain scenery and our final destination, Suzu-shi, famous for its landmark Mitsukejima Rock. Check in to your ryokan for dinner and overnight.
DAY 11
Suzu-shi / Notojima Island / Kanazawa
Today, set out on our longest ride, traveling from Suzu-shi to Notojima Island in Nanao Bay. Make a stop in Ogi fishing village to explore along small streets lined with fishermen's houses from the turn of the century. Continue along mostly flat coastal roads through small hamlets to the train station in Anamizu. Take a short ride to Nishigi-shi, then bike over the bridge to reach Notojima Island. Enjoy some time on the island before traveling onward by coach to Kanazawa. Upon arrival, check in to Hotel Kanazawa for dinner and overnight.
DAY 12
Kanazawa
In feudal times, Kanazawa was the seat of the powerful Maeda clan, and rivaled Kyoto and Edo (Tokyo) in importance. Today, Kanazawa consists of a number of small, well-preserved historical districts, including the samurai district. Take a walk along canal-lined back lanes to visit a house of a locally-prominent samurai. Then visit Kenrokuen Garden, a formal walking garden that was once the outer garden of Kanazawa Castle. In the evening, explore one of the historic 'chayagai' districts where Kanazawa's geisha entertained their clients.
DAY 13
Kanazawa / Gifu
After breakfast, bid farewell to Kanazawa and depart overland for Gifu, a castle town located in an area of Japan famous for its tradition of Ukai, or cormorant fishing. Join a local fisherman this evening to watch the trained birds fish the river. Check in to your ryokan for dinner and overnight.
DAY 14
Gifu / Nagoya / Depart
Transfer to the airport in Nagoya for your independent homeward flight.
MIRU-SD2023
Walking and Cycling Japan Off the Beaten Track with Lynne Greig, Rich Pagen & Kristin Wornson
May 12 – 25, 2023
Meet Your Leaders:
Lynne Greig
Field Leader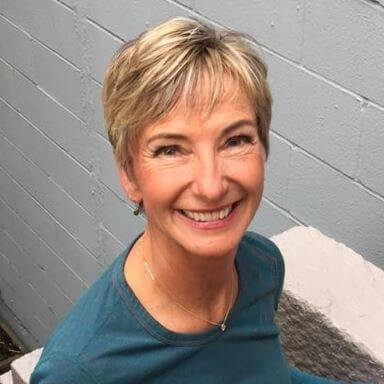 Lynne was born and raised in Johannesburg, and after finishing her education she went on to become a teacher and restaurant owner. Her love for travel had always led her around the globe, and eventually inspired her toward a career in the adventure-travel industry. Fast forward roughly 30 years, Lynne has excitedly led countless expeditions by land and sea to all seven continents – and is a well-known leader within the industry. She has worked on nearly every expedition ship out there, from Russian icebreakers (amazing!) to Australian catamarans and more. Lynne even worked onboard the famous MV Explorer, now resting at the bottom of the Southern Ocean.
While much of her career has been on ships to some of the world's most incredible and remote areas, Lynne has also led travelers on numerous overland adventures and on luxury private jet trips throughout the world. After seeing much of the planet, she can confidently say that Indonesia, Melanesia, and Polynesia rank at the top of her list for their fascinating culture, unmatched underwater wonders, and wonderfully kind people.
No matter the destination—from Antarctica to the Arctic and everywhere in-between—Lynne's cheery personality, abundant energy, and industry knowledge make her one of the industry's most sought-after leaders, and a favorite amongst her guests.
Lynne's home is in the Pacific Northwest, where she enjoys playing pickle ball and walking with friends. (But you'll be hard-pressed to find her there!)
Rich Pagen
Naturalist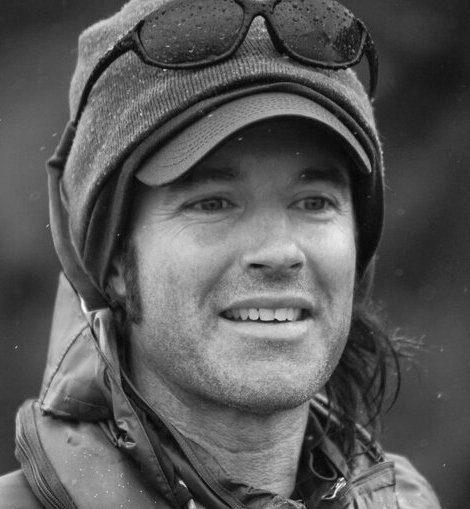 Rich first became enthralled by the wonders of the natural world around the tide pools and forests of his native New York. Since then, he has embarked on a career in nature education and conservation biology that has ranged from teaching science and environmental awareness to teenagers from Los Angeles, to traveling the coast and river deltas of Alaska's North Slope by Zodiac to reach remote wetlands where he monitored loon nests.
After such field biology projects as surveys for mammalian carnivores in the mountains of California, bird migration monitoring in Canada, and a study of army-ant-following birds in the Peruvian Amazon, Rich was drawn back to the sea where he taught marine science and island ecology on Catalina Island in California for several years. He has also conducted shipboard surveys for marine mammals and seabirds, as well as tagging studies of sea turtles and pelagic sharks.
Kristin Wornson
Naturalist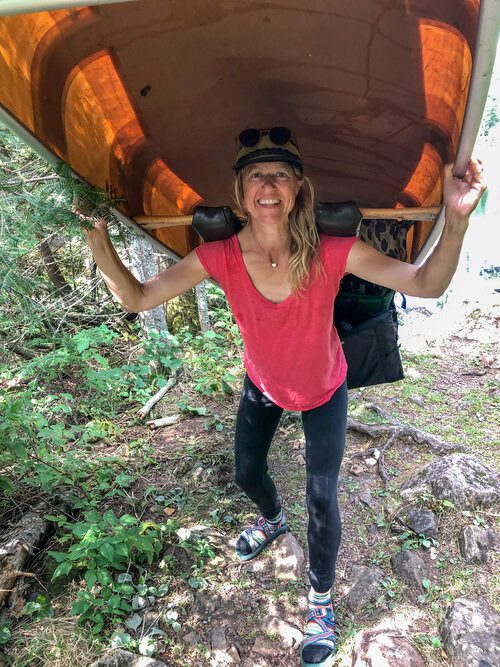 Through it all, exploration and sharing nature with others has been his central passion. Rich began working as a guide and educator in nature tourism in 2004, bringing to life the fascinating stories of wildlife and wild places. He is also fascinated with the role nature has played in shaping human cultures around the world, and how each culture both celebrates and impacts nature.
On any given day, Rich is just as likely to be found excitedly pointing out shrimp-gobies on snorkel expeditions in Indonesia, as he is to be sharing the sights, sounds, and wonders of a seabird nesting cliff in the High Arctic. Rich lives in the city of Minneapolis, where he gets around (almost) everywhere on his bicycle.
Kristin's love of beauty and wild things—and of wild adventure—continues to follow her in all that she pursues. With a degree in biology from Iowa State University, she went on to work at the Bodega Bay Marine Lab (through the University of California, Davis), where she spent weekdays with her face underwater and weekends exploring the magnificent California coastline.
Her last year in college was spent studying at the University of Salzburg, and traveling throughout Europe and Northern Africa. She then moved to Taiwan to teach English, but her plans shifted when a very large earthquake destroyed her city and rendered her homeless. Left to scavenge for cardboard to build shelter, she eventually made her way back home.
Kristin then moved to Catalina Island to work at its Marine Institute, sharing her enthusiasm for the ocean with kids of all ages through hands-on experiential learning and exploration. She also spent time working on a songbird study for the US Forest Service in Minnesota; and studying birds that follow army-ant swarms in the Peruvian Amazon.
She first ventured onto expedition ships in 2005, to run a hands-on science program for young explorers. She's made many trips since then, to various parts of the world, and continues to be astonished by the staggering beauty that presents itself in every corner of this extraordinary planet.
Walking and Cycling Japan Off the Beaten Track with Lynne Greig, Rich Pagen & Kristin Wornson
May 12 – 25, 2023
PRICING:
Per Person: $14,990
Single Supplement: $2,490
GROUP SIZE
16 travelers
Rates are based on per person sharing and are approximate until the time of booking. Rates are quoted in USD and subject to change without prior notice due to circumstances beyond our control; i.e. fuel increases, currency fluctuations, etc.
Flights:
International Airfare:
International air is not included. Expedition Easy does not book international flights, however we can put you in touch with our airline partner at if you would like assistance booking your international air.
Rates are approximate until the time of booking. Please note rates are subject to change without prior notice due to circumstances beyond our control; i.e. fuel increases, currency fluctuations, etc. Airfare prices are subject to change until booked and ticketed
WHAT'S INCLUDED
3 nights accommodation

All meals, and non-alcoholic beverages with lunch & dinner

All excursions, transportation and local guides

Park fees, taxes, gratuities and tips

Arrival and departure transfers
Deposit & Payments
A completed & signed Expedition Easy Reservation Form, along with your 25% trip deposit and full regional and/or domestic air payment (if applicable) is required at the time of booking.
Reservations
This itinerary is subject to the availability of all services at the time of making a reservation. No space is being held at this time. Please contact Expedition Easy for the full terms and conditions that apply. We are happy to answer questions and discuss your trip.
To reserve space on a trip on the Expedition Easy website, please contact Expedition Easy by calling 1-800-617-2319 or click here to e-mail the Expedition Easy Team.
Tweet